A truly sleek finished timber floor should not have the typical "tell-tale" sanding lines, chatter marks, drum divots, scratches, and undulations around the edges or heavy swirl marks left throughout the finish.  Nor should you need to obtain the costly services of a cleaning contractor to remove all the fine dust once the floor is completed.
Our Process
We start with installing your new timber floor using tongue and groove solid timber flooring or perhaps removing existing floor coverings to uncover your existing timber floor.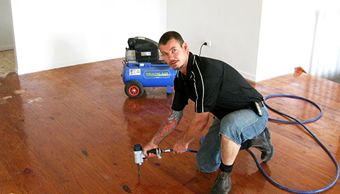 FIXING BOARDS TO JOISTS
Nails are pneumatically punched to a depth of 3mm to remove existing filler and reset the boards to the joists
SANDING
We use the German Lagler range of floor sanding machinery together with a Polivac Rotary sander utilising our own custom made cutting heads, which in our experience is the most effective at dust collection. We start with a bigger grit of around 40-60 grit and progress through a final cut of 220 grit.
FILING NAIL HOLES
Nail holes being filled with colour matched putty.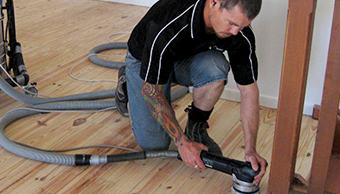 EDGING
The Edger and Rotex orbital are coupled into a commercial dust extraction unit to further ensure an absolutely dust free service.
FINAL SANDING
During the final sanding process we build up heat beneath therotary, using the Polivac rotary sander, this polishes existing tannins through the grain of the timber, highlighting the true beauty of grains, colour and texture of the timber.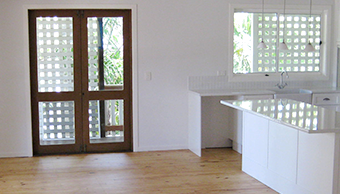 APPLYING FLOOR FINISH
To give your floor its lustre we apply the selected finish in Matte, Satin or Gloss – 3 coats for domestic use and 4 coats for commercial premises.
MAINTENANCE = LONGEVITY
We will then provide you with advice on how to look after your beautiful new timber floor or perhaps you may wish to take advantage of our maintenance service, designed to suit your requirements, to ensure that your timber floor will always look its best.